You want your special day to be as unique as you are, so why choose the same old wedding cake?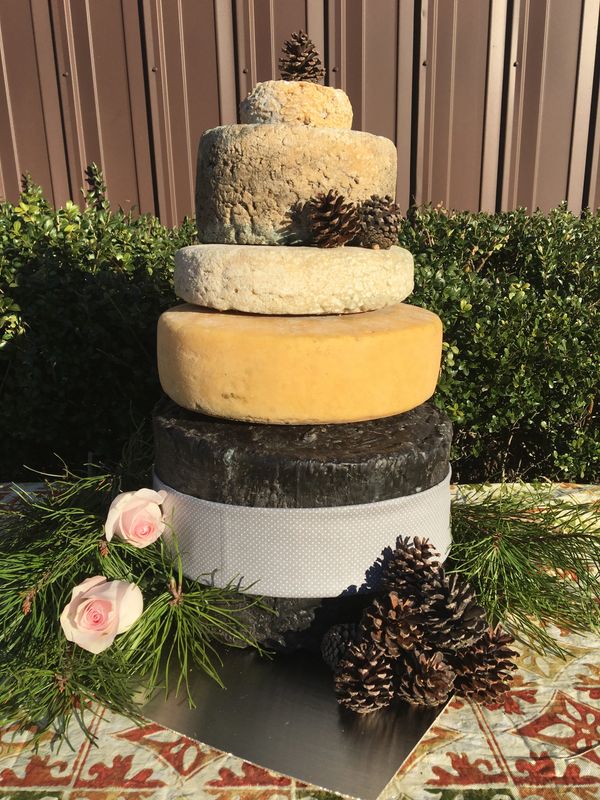 Cheese wedding cakes are gaining popularity as a fun and delicious alternative to traditional cake.  And why not?  Not everyone has a sweet tooth, but we all love cheese!  Our cheeses are 100% gluten free and most are made with microbial rennet, meaning they're also vegetarian-friendly.  

We can customize a cheese cake for any size and budget, and will happily work with your wedding coordinator or caterer on serving recommendations and delivery details.